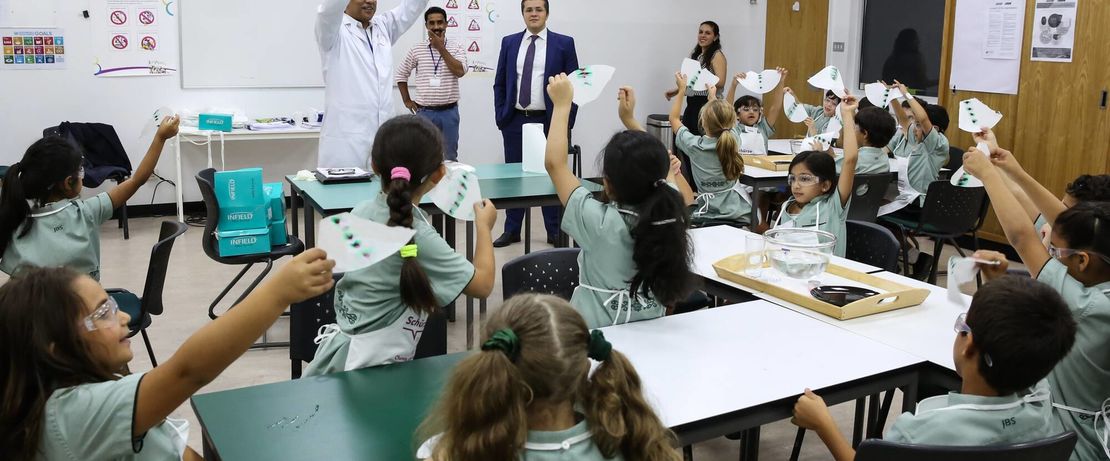 Blog Article
Evonik; More than just Chemicals
Specialty chemicals manufacturer endorses regional community initiatives
With more than 100 branches across the world, Evonik works to support and develop communities where it operates. The German specialty chemicals leader does not only help make the world better through scientific innovations; but also contributes in cultural, social, and artistic initiatives.

"I think that community involvement is an integral part of how Evonik conducts its business. We take our social responsibility very seriously. We strive to be an active participant in the communities hosting our organizations around the world and it makes us proud to see our contributions making even a small difference to people's lives." Said Hendrik Schoenfelder, President of Evonik Middle East and Africa.


Although Science and Art may seem like two distant concepts, Evonik's initiative in becoming a corporate member of Dubai Opera successfully brought together these two seemingly unrelated fields. This membership is not the first because Evonik has a history of involvement in arts and sports initiatives across the world. The Balthasar Neumann Orchestra, the German Theatre Festival 'Ruhrfestspiele Recklinghausen', and Borussia Dortmund, the German football team among others. 


Evonik's involvement in the community does not end with arts. With Young Spirit Initiative, for example, Evonik attempts to bring science closer to children and make it more fun and relatable, through conducting school visits and demonstrating simple scientific experiments. The project first started in Dubai and further school visit are in the pipeline across the region.

Evonik Animal Nutrition also works with Utho Ngathi, an NGO in Southern Africa to support people with disabilities through several projects that help integrate them in the community. The two entities collaborated to develop inclusive chicken farms and greenhouses that rely heavily on employing people with disability while offering remote or poor communities access to high quality nutrition and protein.