Press release
MEA
Office in Riyadh as Evonik´s nucleus for Saudi Arabia  
Evonik inducted its new office which will serve as a nucleus for the company´s future activities in Saudi Arabia with notable growth potential being the largest country in the Middle East.
It all started 13 years ago when Evonik signed a joint venture agreement for a production start of 80.000 tons of superabsorbent in Jubail. Evonik has been among the first movers to localize its business in the Kingdom of Saudi Arabia. Although Evonik is currently disinvesting this business on a global level, the company focuses on expanding its commercial presence in Saudi Arabia and is orientating on new projects.
For this endeavor, Evonik is being supported by reliable local partners such as the Ministry of Investment, the German Embassy, the Saudi Arabian industrial investments company Dussur, the chamber of commerce, and of course the customers and further partners.
Ahmad Hmood, Managing Director of the Evonik Gulf FZE branch office in Saudi Arabia, campaigned to realize a new and decent office for holding up the Evonik flag in the Kingdom of Saudi Arabia.
On November 15, the new office was inaugurated in the presence of customers, high-level government officials and strategic business partners. Joerg Syrzisko, Head of Middle East & Africa, endorsed again the auspicious perspectives of the country: "We strongly believe in the opportunities of the transformational process in KSA and in the vision of its leadership. Evonik´s presence will contribute to the development of the local economy and its role in encouraging innovation within the industry."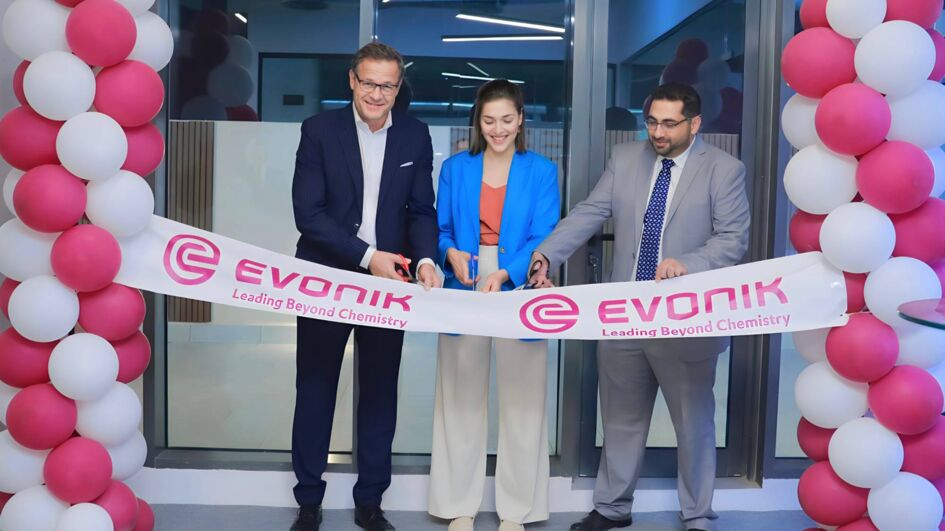 Company information
Evonik is one of the world leaders in specialty chemicals. The company is active in more than 100 countries around the world and generated sales of €18.5 billion and an operating profit (adjusted EBITDA) of €2.49 billion in 2022. Evonik goes far beyond chemistry to create innovative, profitable, and sustainable solutions for customers. About 34,000 employees work together for a common purpose: We want to improve life today and tomorrow.
Disclaimer
In so far as forecasts or expectations are expressed in this press release or where our statements concern the future, these forecasts, expectations or statements may involve known or unknown risks and uncertainties. Actual results or developments may vary, depending on changes in the operating environment. Neither Evonik Industries AG nor its group companies assume an obligation to update the forecasts, expectations or statements contained in this release.