MEA
Yalla Evonik!  
New offices in Egypt officially unveiled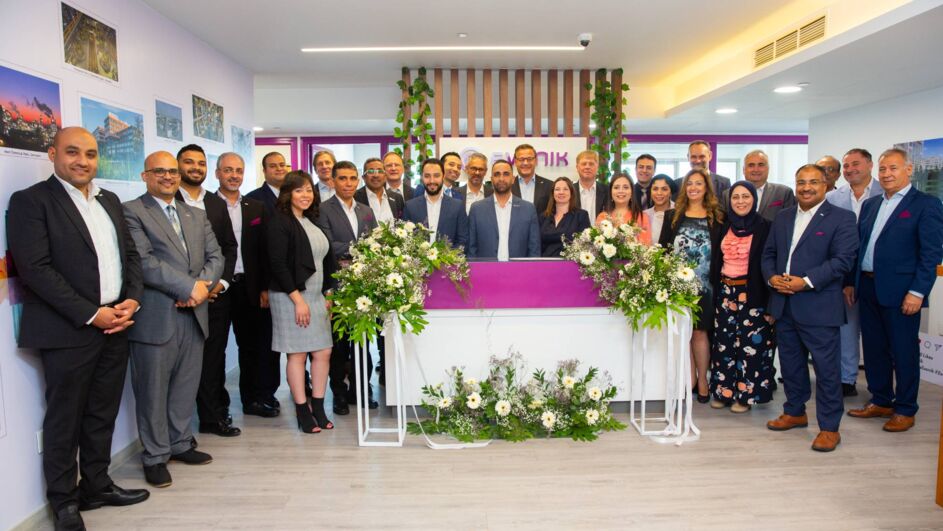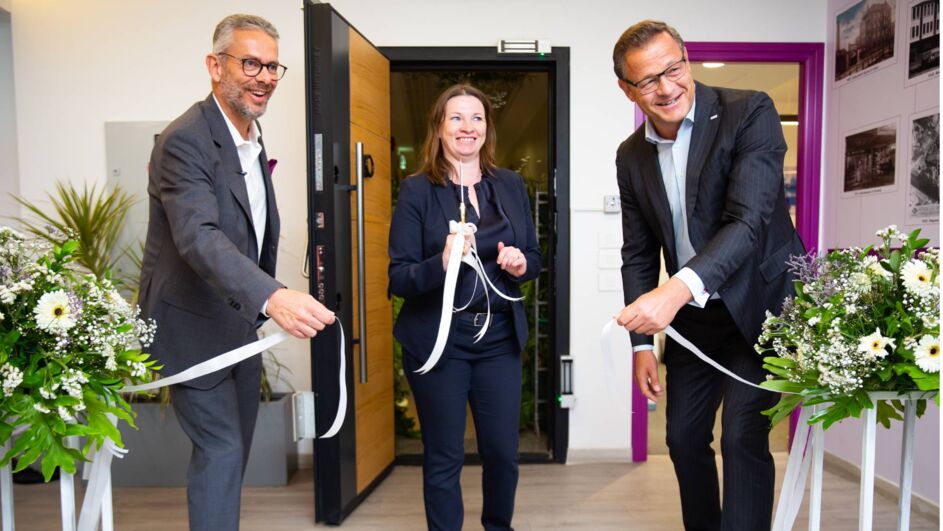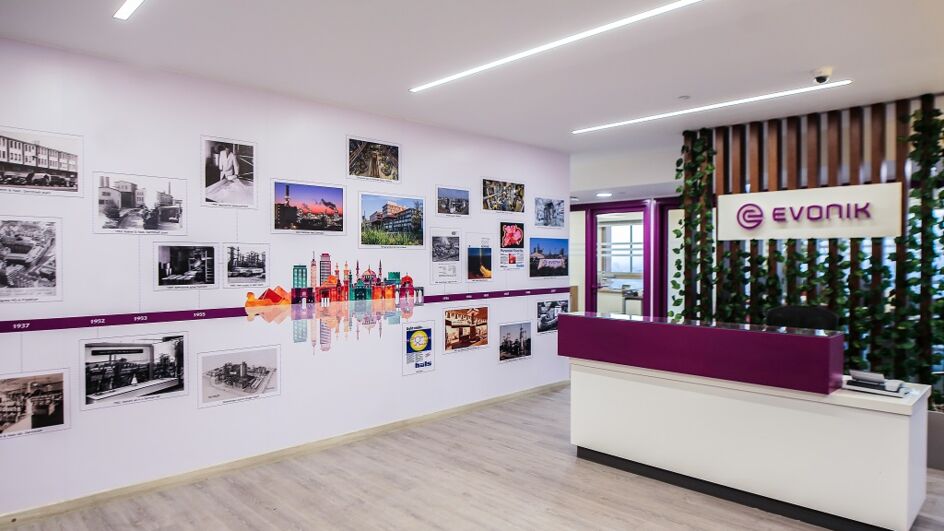 In an exciting move that marks a new chapter in its operations, Evonik Egypt, has officially relocated to a new office. The occasion was celebrated with a ribbon cutting ceremony on 16 May, followed by an evening reception with customers, delegates, prominent industry executives, and Evonik members.
The decision to move to a new office space stems from Evonik Egypt's commitment to providing a modern and efficient working environment for its employees while accommodating its expanding business requirements. Located in a bustling commercial district of Cairo's City Stars, the newly opened office offers state-of-the-art facilities and a contemporary design that reflects the company's innovative and dynamic capabilities.
The ribbon-cutting ceremony was a momentous occasion, symbolizing the official inauguration of Evonik Egypt's new chapter. The event commenced with a warm welcome by Hassan Wardani, Managing Director of Evonik Egypt, followed by speeches from Dr. Heike Bergandt, President of EMEA, and Joerg Syrzisko, Head of MEA, who expressed their gratitude to all those present for their unwavering support and team spirit.
"Egypt is the second largest economy on the African continent and its population of more than 110 million is expected to grow significantly over the next decades. As a result, there are ever greater demands for nutrition, housing, infrastructure, and consumer products. We remain firmly convinced of the potential of this country and the MEA region." said Dr. Bergandt.
During the ceremony, delegates delivered keynote speeches emphasizing the importance of Evonik's presence in the country and its contributions to the local economy and its role in fostering innovation within the industry.
Evonik's history in Egypt dates to the early 1960s when its first office opened in 1964 functioning as a liaison office with the Animal Nutrition business line. Since then, the office has achieved many milestones and today has over 22 employees and eight business lines serving the agriculture, oil & gas, as well as paints & coatings industries.
In addition to its existing operations, Evonik Egypt has also expanded its functions in supply chain for import formalities and warehousing, with the hire of a dedicated representative joining in June.
"We are thrilled to accomplish the relocation of Evonik Egypt's office, marking an exciting milestone in our journey. The move reflects our commitment to providing a modern and efficient working environment for the team, while strengthening our position in the market. With our new office we are poised to enhance collaboration, foster innovation and continue delivering exceptional products and solutions to our valued customers", said Hassan Wardani.
The event also served as an opportunity to acknowledge the dedication and diligent work of the team, whose efforts have played a pivotal role in the company's success.
Take a tour of the new offices here. 
Company information
Evonik is one of the world leaders in specialty chemicals. The company is active in more than 100 countries around the world and generated sales of €18.5 billion and an operating profit (adjusted EBITDA) of €2.49 billion in 2022. Evonik goes far beyond chemistry to create innovative, profitable, and sustainable solutions for customers. About 34,000 employees work together for a common purpose: We want to improve life today and tomorrow.
Disclaimer
In so far as forecasts or expectations are expressed in this press release or where our statements concern the future, these forecasts, expectations or statements may involve known or unknown risks and uncertainties. Actual results or developments may vary, depending on changes in the operating environment. Neither Evonik Industries AG nor its group companies assume an obligation to update the forecasts, expectations or statements contained in this release.